It's definitely a fun day yesterday. It was the last day of the semester V of my freshman year. Hence, the fun classmates came up with the idea of class photo session with the lecturer as memories. What a great idea, isn't it? I was excited! The night before, I was confused of what to wear
After the class photo session is over, I decided to go to the international office to manage my visa. But, there was a long queue and i'm pretty sure that I have to wait for so long. Hence, I decided to take pic outside, since the excitement of me and also my twin (lol) are still there and also to kill some boredom waiting.
my 'narcissistic' twin
Do we look alike? For the first time, people will say that we really look like, but after they know us quite a while, they will notice that we are different. Haha, but I love her to bits and envy her long body! Btw, you can easily differentiate us with the hair :) my twin have this shorter hair, while mine is longer.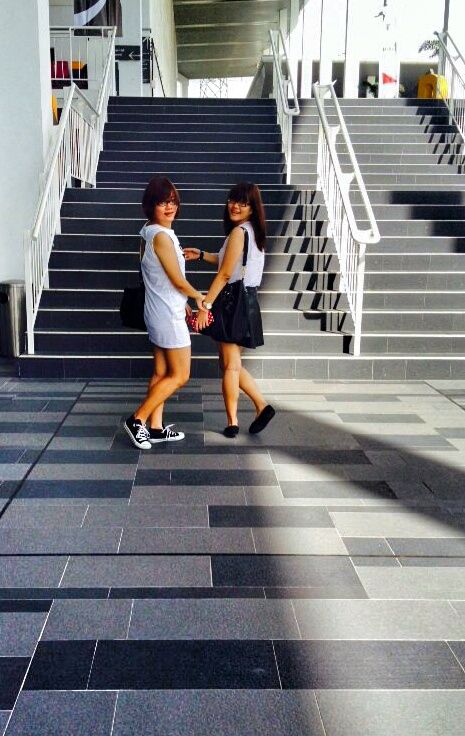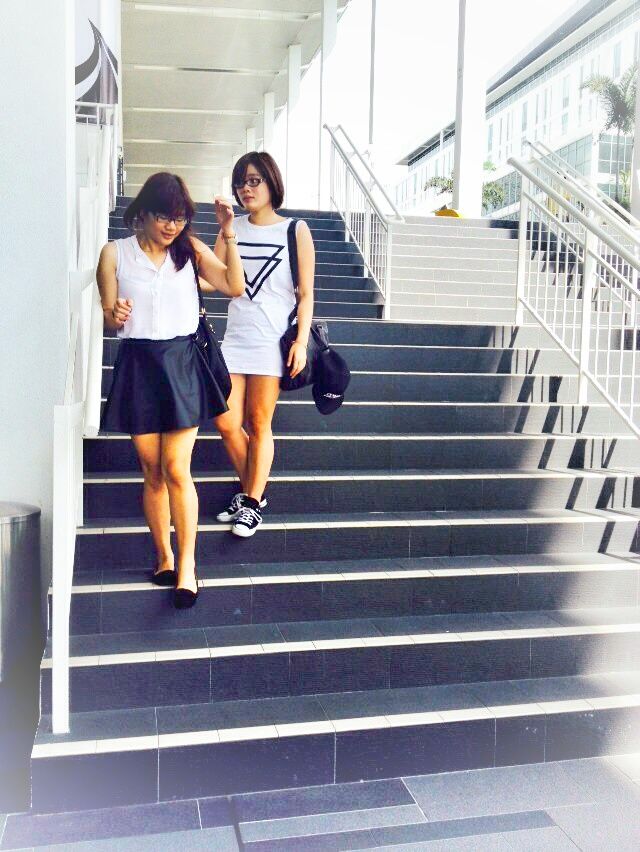 To sum up this up, all I can say that what a semester I've been through! All of the things I did, I truly believe it would benefit me in the future! Lets cheer for the long holiday and wish me luck for my last semester next year :) x
The awesome classmates
Vishnu's pose! Haha I love this pic
I appreciate all the comments from my previous post and I promise to return the visit to all of you soon
Till then, xo! adios for the next post