hello molly guys :D I felt like blogging right now. Despite the fact that I'm waiting for my safe assign to work so i decide to blog.
good times always past unexpectedly.
why i said so? This few days I had so much fun with my besties 'n classmates. This semester I had 3 days of classes only, so I should feel much more free days to relax but sadly I didn't. Review, Documentary, Summarization, and proposal need to be done and submit next week. I can't even relax. haih, I just wish someone could stop the time.
but oh well the tiredness and my lackness of sleep were paid off when I met my bestie. :')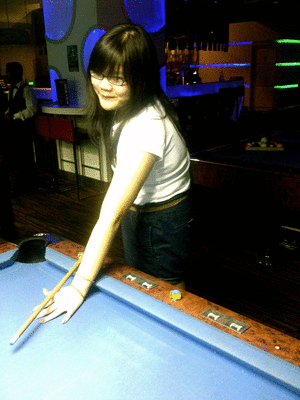 always 3 *loves*
well, at my last post. I said I'm kinda excited yet can't wait for graduating on July. On the other hand, I'm also sad because I have to leave my small ' family ' that had been joyfully accompanying my twins and me (especially me) in these couple of time. Though There are so much problems and pressures I have been through that time, but these small family never leave me alone. They are just makes me much stronger and keep me close to each other. Never came up in my mind would meet this people n I just don't want to leave them. T_T
After seeing post from one my bffs
Alvin
. My tears continue to falling down. I have consider them to be my second family after my family. Well, as alvin said
we can't stop the fact that our friends will leave us soon or later
:'). I just hope we still can meet each other in the future :D
LITTLE WONDERS HAPPEN WHEN PEOPLE CARE AND LOVE.
okay i think enough with the sad post. :)
I've mentioned above that this few days I went out with my bestie. We watched Red Riding Hood which is I rated it as 5/5. That film was very good. xoxo
I love henry too! :D he's so handsome man :)
another movie I watched is THIS
well, I can say that me and

Frans

were almost fall asleep when we were watching this movie. Its kinda funny and emotional movie. I love Anne Hathaway btw, she's so pretty :)
and tomorrow's wednesday which is means tomorrow is my last day of school! =D yay! can't wait for it to END. HAHAHA well on May, I'm gonna have some additional class, I can't be as relax as now. :( wish me luck guys!
LIVE LIFE TO THE FULLEST!