Now you guys can say that my blog is completely finished! BIG YAY :) I'm glad with this one, hopefully I wont change anymore. Tee - hee :D erm, by the way anyway busway!
♥
Today is my father 55th birthday!
♥
Ba ba, I love you so much more than you ever imagine! I hope you like our presents and surprises. Wo men ai ni zhe me duo :') xoxo. I wish in the year of your age now will be always full of love, wealth, health, luck, etc ( the good ones of course) Sayang us more, especially our pretty mama haha :D
Papa's big day was celebrated at Shang Palace, Shangrila Hotel. We chit chatted, laughed with all the family members. Great timing! x) I will let the picture do the speech.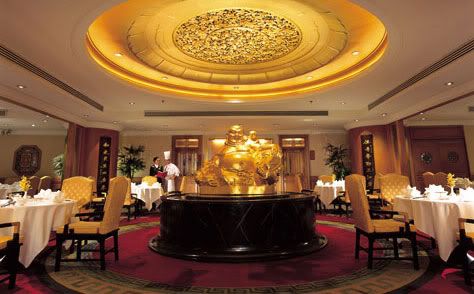 He loves rum raisin ice cream from 99's
So we specially made 'n bought for him. Glad he was happy!
Despite the fact, he doesn't like cake, we bought him his favorite ice cream ♥
the dragon says : HI happy birthday yo ;) lmao.
I hope you're happy daddy :), cos we all do
♡
♥
♡
♥
♡
♥
♡
To other topics, while I'm looking to my friends blog, I found out tat I got an award from
cachan
as the creative blog. Thanks dear
♥
2. tell about yourself!
well, Most of my friends said that I'm friendly, adaptable, easy going, sentimental, sensitive, and fun. and I can say thats true. Most of my friends are boys. I think boys are more easy to share stories with rather than girl. I always feel more comfortable to share with boys, cos mostly girl's problem are boy, so yeah my friends always help me to find the way out and it works :) I love my life, I always appreciate the time of my life. I'm always smile, I don't know why. Don't think I'm crazy kay hha. well, thats it.
3. thanks Cachan for this award :)
4. if you got this award before, please do it again and do it with all of your heart (5)
---
Thanks for reading, I have to sleep rite now, I'm having CC class at 8. So goodnite y'all, iloveyou and can't wait to go back to MY this friday! xx