It's Friday midnight already. I supposed to sleep rite now, but my eyes is refuse to sleep so as usual I decided to redo my background. Miraculously, I finished all up within 30 minutes! And I got what I want, well left the header only. I will make it when I have my photoshop done! :D

Last week been great. I went to Singapore with my 3 lovely pretty sisters LMAO, sisters husband and their 3 couples friends :) I did shop a lot than I expected. My sister let me to buy all dress and shirt I want. So, I won't miss the chance. LOL

I went to Universal Studio, Clarke Quay and Orchard road by WALK. I'm about to dying that time. My feet so sore and can't walk already! But the situation made me won't stop to walk and look around all the shops, cos so many fashion shops around the street =D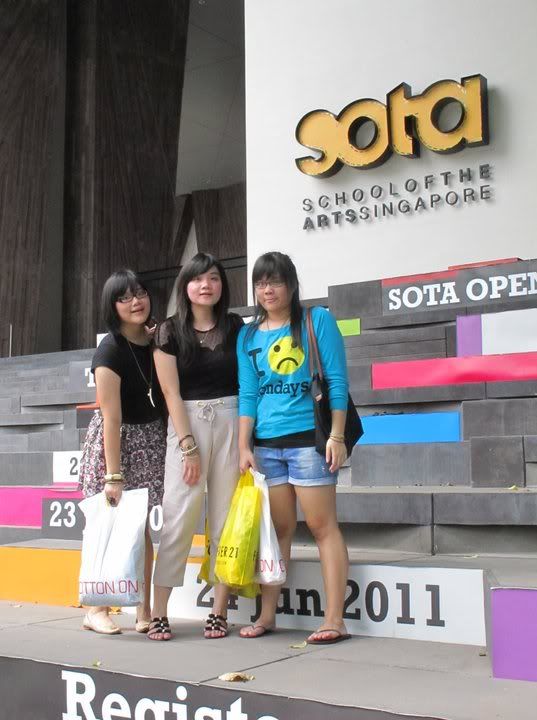 dorothy Perkins top - cotton on flowery skirt - flat shoes by p.la - accessories forever 21
- bag by mango.
at SOTA (school of art)
the place is so artistic, so we decided to took pic there!
courtesy of Fransiska Hendra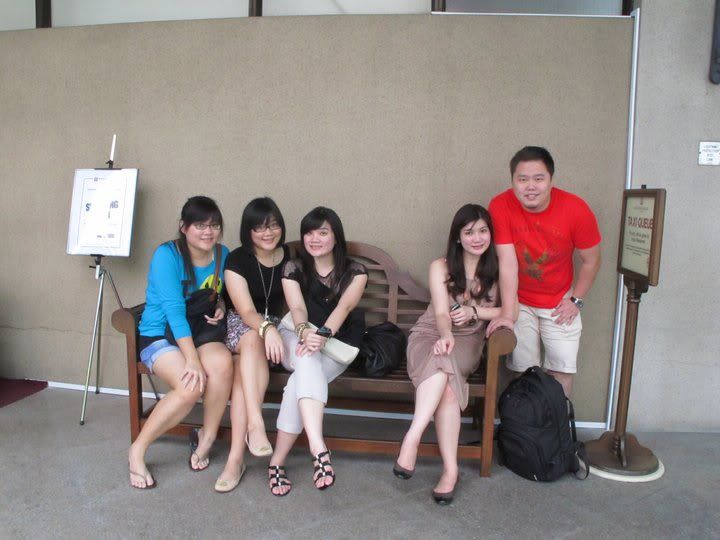 In front of Rendezvous Hotel.
I met with Febri ' Ayam '
My best friends back when I was still in SIS.
she still crazy and funny :)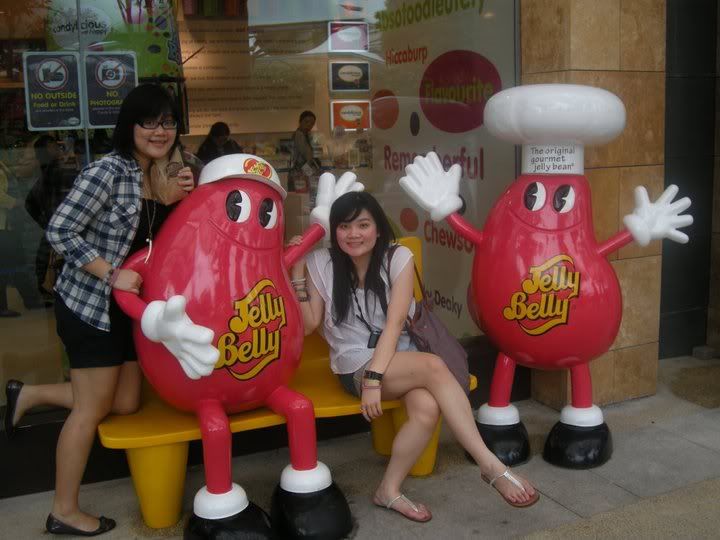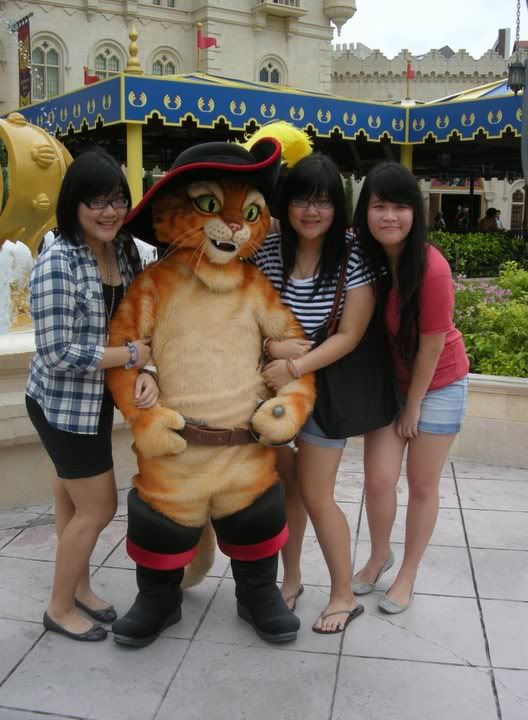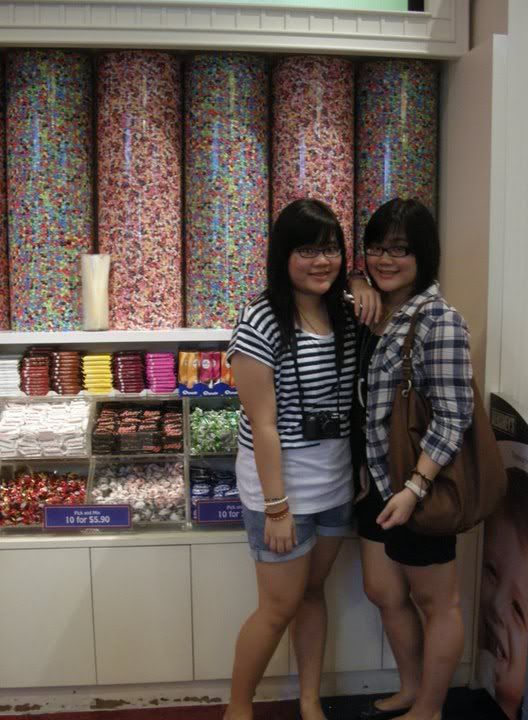 I got grammy awards as the sweetheart person in the world :P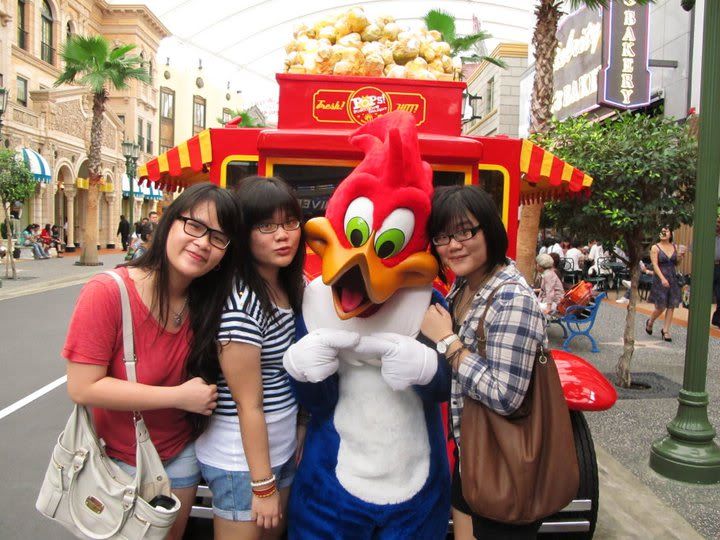 WOODY WOOD PECKER LOVE US! :D
i love him!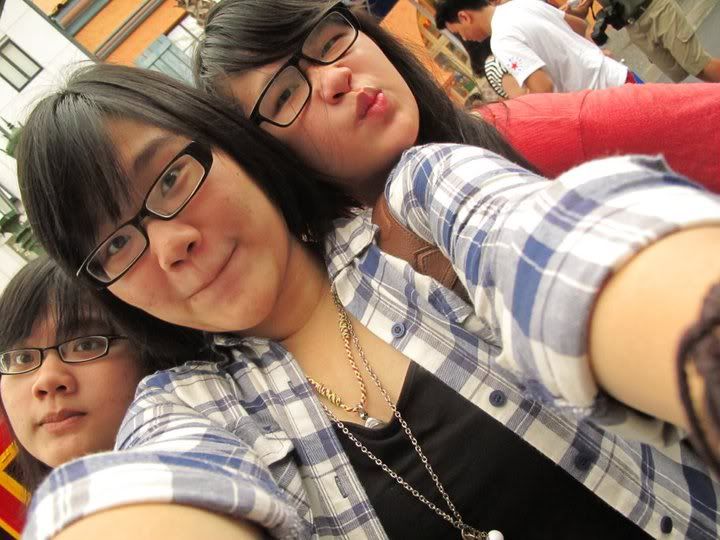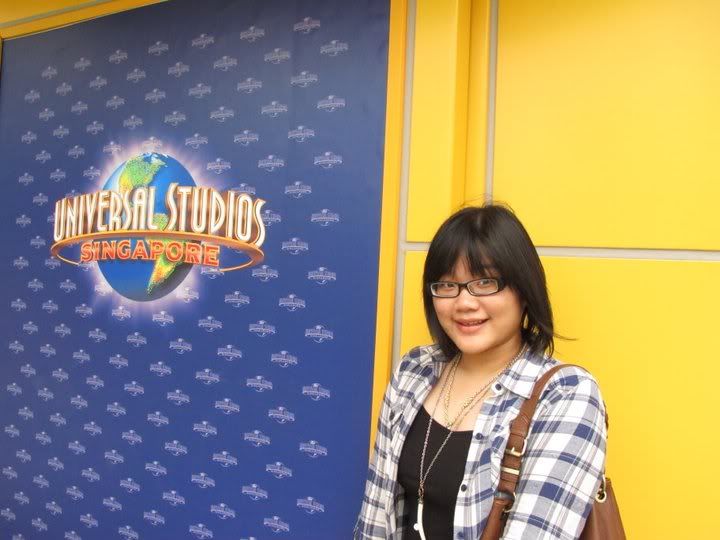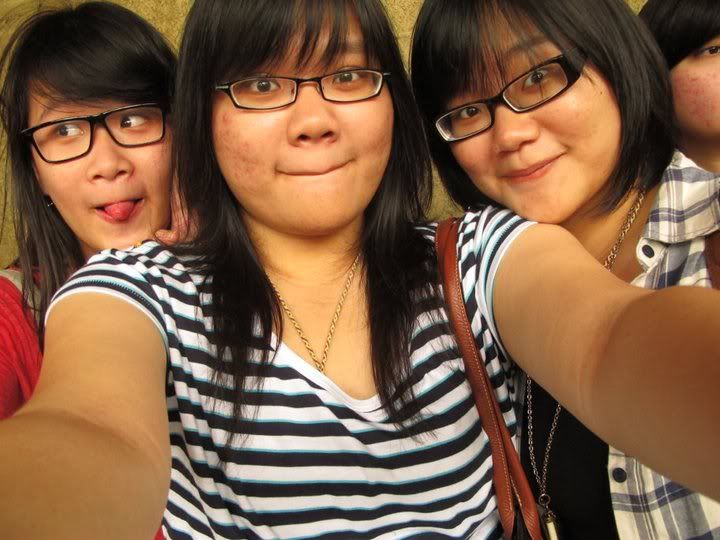 Wearing this checker shirt to USS is a wrong decision to make! The weather is so hot that day. I sweat so much! Not only like that, I also got my period on that day. So, I don't feel much comfortable on that day =( but yeah, all the laughter and the game we play were paid off. sweat but sweet :')
this picture was took when we were in Mustafa mall.
We saw someone shooting there and we were actually not interested to go to this shop. but eventually febri told us to went inside and see the things that sells inside the shop.
Surprisingly, there were some indonesian artist there and we took picture with him. He is Ade Namnung and Deswita Maharani. We also got shoot by the crew and got interviewed. I hope it turn out good when it appear on television. =')
4 months left before my graduation at taylor. I just can't wait to graduate and going somewhere else! I hope my wish will come true. i hope I can make it after my graduation! :)
Don't worry cos everything will be alright if we do it in the right time and right way!
Say Chao to all! mmumuacch! xx