bloggers, i just came back from murni restaurant with dear twin and classmates ; olla, adeline, lisa, hansel and vishnu. nice chit chatting and supper together. its been long time i din go out and went back till midnight. weehee :) and for those who ask what music i use. the title is : RHYTHM OF LOVE - JOSEPH VINCENT AND CLARA C. i love this version and i know my boyfriend is damn sexy there. oh no, he's indeed sexy =3
and now i'm officially say that i'm done. yeah, freedom finally come to mama. haven't plan yet what to do but still FREEDOM is now in my hand! exam went really well too haha and best of lucks to all my dear friends classmates for next paper tomorrow, for the sake of 1 remaining subject! xx
IF i have to rewind back to the very beginning college life of mine. firstly it would be bring me smile widely, proud of myself and also tears. hehe i have to admit that i hate crying, i really do. but i think my tears worth in this stage. never thought in my mind would meet such a great classmates, friends, and fun chit chat mates that connect together.
" may my tears come from laughing, cos i find friends worth having "
today is the last day of foundation in communication 2010. darn, i'm gonna miss this class for sure. the laughter, the nonsense joke that i always find funny, the people in it. indescribable, i atbsofudginlutely loving this course and for sure the awesome peeps in it :) so i'll let my self to give the power of pictures to speak.
spot any differences? :) well the most obvious thing to seen is my ridonkulously hair. i love my hair, but i just miss my long hair, but on the other hand i hate my hair now cos it looks so messy. hmm don't know i should cut it again or let it grow beautifully long? no? hahaa
another my favorite's picture :
my favorite's person in FICM = Kye Tay :)
and those grey shoes is gone nowhere :(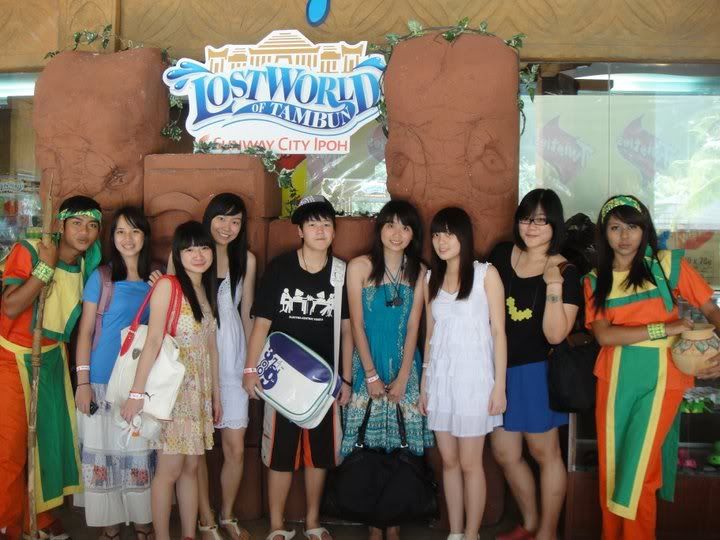 1 year i've been in college, it's quick i know. time passed fast when i had fun
i did have fun with these people and now it's the time to see you laterr. :)
like i said, i prefer say see you later rather than saying goodbye.
anyonyo, going to cry now haha i've experiencing this before, but why this one so hard to leave? but oh well, i'll still meet another great peeps that do the same degree with me. for those who go overseas, ryan, aubrey. i wish you very good luck and yesh visit us haha gonna miss these two fellas haha :D
" I never find a 'good' in goodbye "
but now, i know that i witnessed it. well, it's not a perfect good but it still a great. awesome, and amazing time ever.
i love FICM 2010.
- MY RESULT! YES PLEASE? hahah!
- MY DIET! always tomorrow hehe
i'm going to sleep now, thanks for the great comments. i will reply it soon! hit my bed now mwah mwah